Jan
29
Last week I was at one of Riley's games, sitting next to Captain Loud. This guy's frequent phone calls were exactly as top-volume as the rest of him, from his voice to the bedazzled crap on the back pockets of his jeans. (Side note about men's jeans that feature glittery embellishments on the butt: the only clothing item that gives off a bigger red flag about the wearer's personality is 1) a MAKE AMERICA GREAT AGAIN hat, or 2) a pair of those rubbery toe shoes.) He appeared to be suffering from a grave vocal malady that rendered him incapable of speaking below a full-blown bellow, which he exercised nonstop as he simultaneously made phone plans to meet up later to "go over some touch points" and kept the entire gymnasium informed of his every passing thought and opinion about the 6th grade basketball game in play.
I was uncomfortably squashed next to him on the bleacher, which meant that every time he excitedly gestured towards his kid's team's hoop his hand would pass within millimeters of the tip of my nose. "GET THAT REBOUND!!" he'd shriek, and here would come his goddamned pointy finger, practically sliding across my face.
There are plenty of well-behaved adults who are there to cheer on their children, but I swear to god every game involves at least one unbelievable douchebag that John and I refer to as Captain Loud. Sometimes Captain Loud is someone's mom, but usually it's a dude. He has zero chill. He's always hip to the conspiracy being carried out by the crooked ref. He has two or three catchphrases he shouts through the game, one of which usually involves the word "aggressive." ("BE AGGRESSIVE, BOYS!" … followed by "GOOD HUSTLE!" whenever someone gets too aggressive and earns a foul). I am fairly certain his nonalcoholic beverage of choice is Monster Energy.
Middle school sports are proving worse than elementary school when it comes to parent behavior, I've now seen several where a particularly vocal dad got ejected from the game by the ref. Certain coaches aren't much better, yelling and carrying on and dramatically bemoaning the calls while storming up and down the court as if this was March Madness instead of, you know, a bunch of impressionable 12-year-olds.
The one and only thing I like about kid sports is that my kids like playing sports, aside from their enjoyment the entire thing is a giant pain in the ass. The endless ferrying to and from practices, the weekend-devouring games, the continual need for new shoes, the millions of coaches' emails and Bonzi notifications, those spine-destroying bleachers.
But maybe the worst part is the number of overly-invested, weirdly angry grownups. Next time I should pack a little something extra in my purse, just in case I'm sharing personal space with Captain Loud.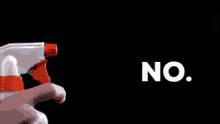 Comments